[ad_1]
The Gadgeteer is supported by readers like you! If you buy something through links on our site, we may earn an affiliate commission. Thank you! Learn more.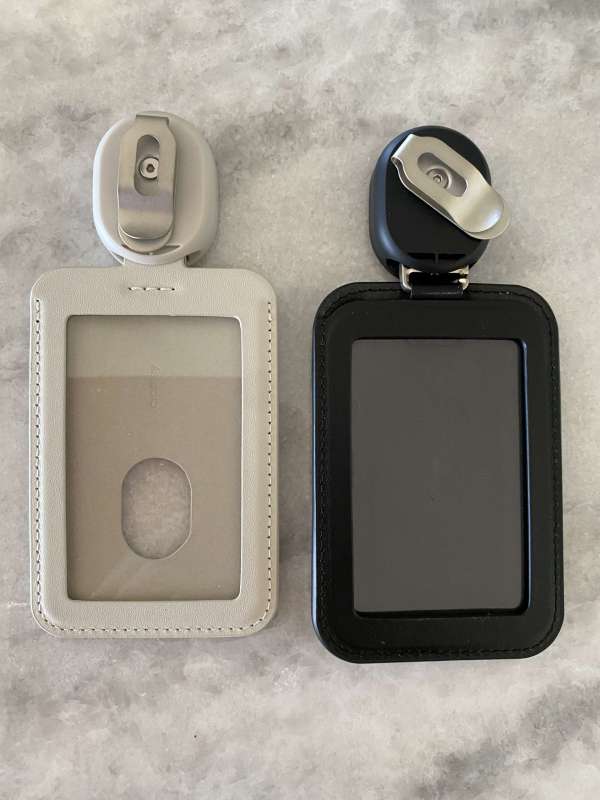 REVIEW – Almost all companies that have a head office that wants to control who can enter and leave buildings issues corporate identity cards. These cards are often used to walk past card readers to access company parking lots, buildings and, in case I work, get discounts at our many restaurants. Most companies also require that you carry this ID card with you when you are in the building so that it can be quickly verified that you belong there. I have always been given a generic clear plastic holder and a retractable leash to place my card in. The leash always seemed to come out just far enough that I looked uncomfortable trying to slide the card past a door that was at chest level. They were also lanky enough to turn the map around as I walked and I never had the badge facing forward when I needed it. When Orbitkey introduced their new ID card holder and Pro card holder, I took the opportunity to see if they really made a difference in the way I wear my ID card.
What is that?
Orbitkey ID Card Holders are specially designed ID / badge holders
What's in the box?
I was sent both the Orbitkey Pro ID card holder in black and the ID card holder in white. Here is a photo of the boxes. A quick glance seems to show very little difference.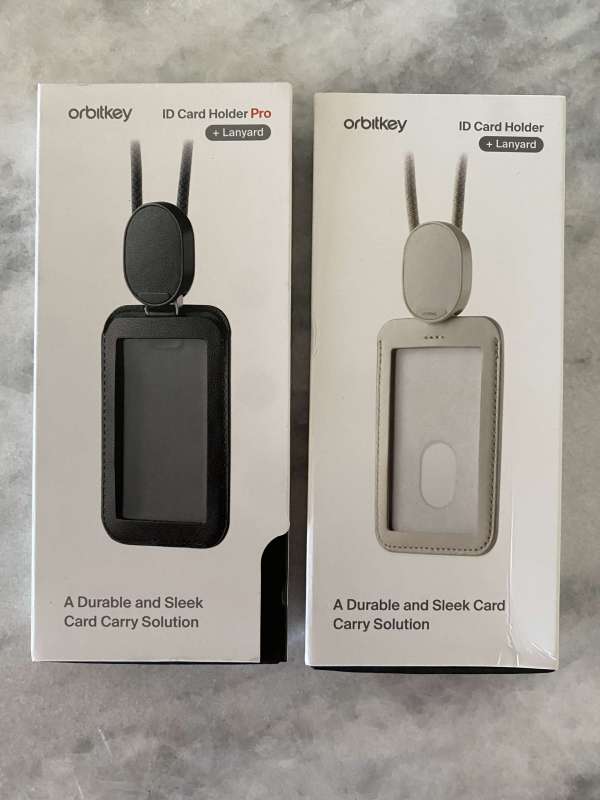 As you open the Pro box, you can see that there is an outer flap showing the features and the ID is stored in a sliding box on the right. The regular card holder simply slides out of the main box and the card holder and lanyard are presented to you.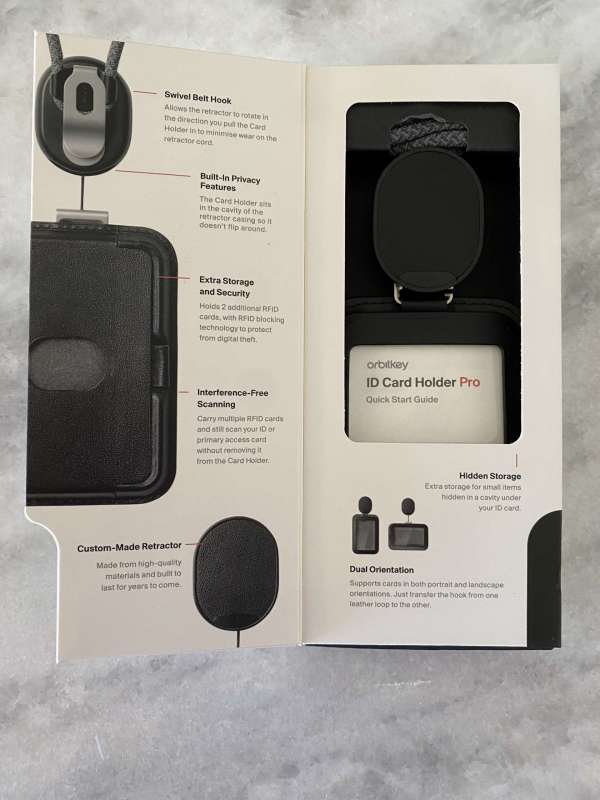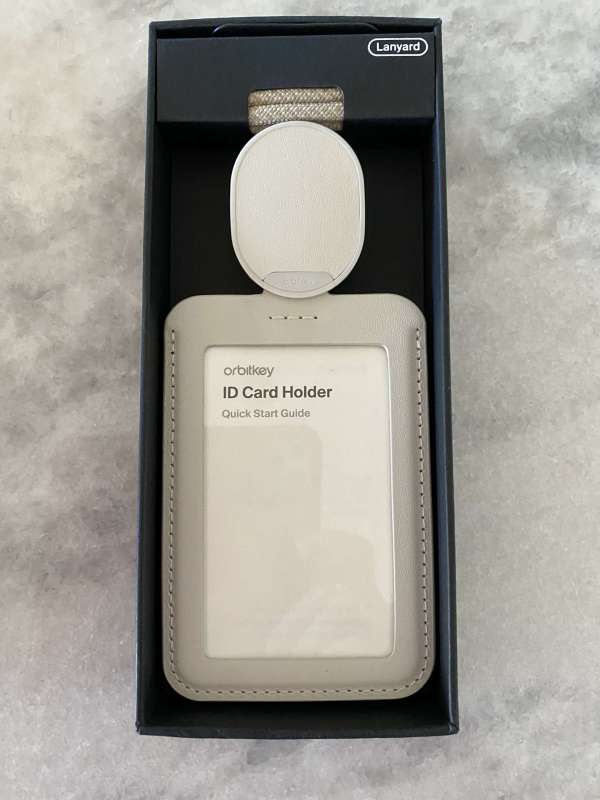 Inside the two boxes you have both the card holder and a lanyard. The belt clip with a retractable leash was already attached to both.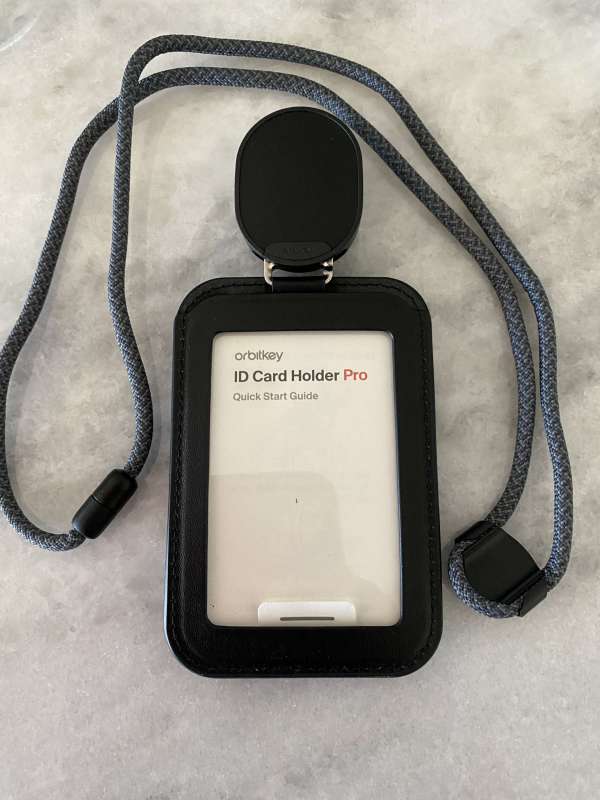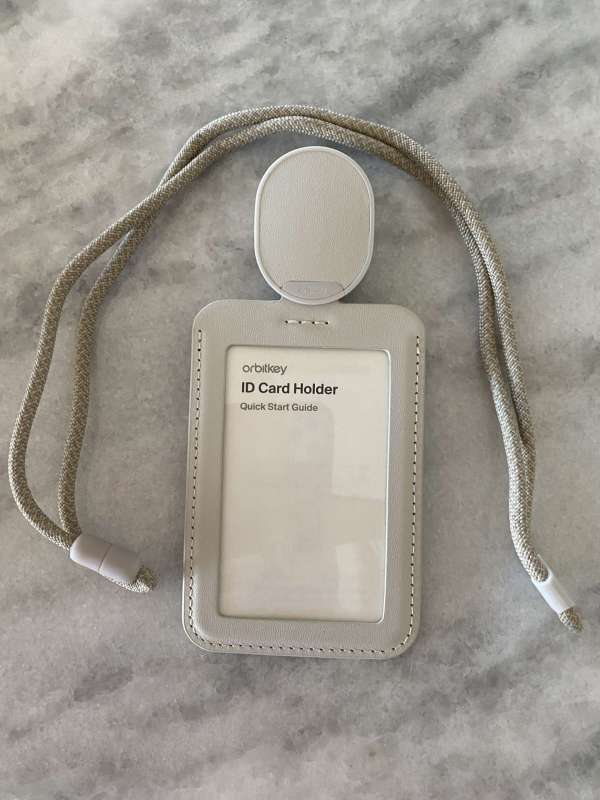 Material specs
The retractable leash can extend up to 36 inches on pro and standard card holders.
The retractor cord is made from a durable Dyneema cord that has been tested to withstand daily use. Our bespoke retractor is also more durable and quieter than generic retractors – built to last for years to come.
Holds up to two cards – one access card for work or public transport, and another frequently used card (chip card / business card / loyalty card). The Pro model has additional storage space for small items such as keys or emergency cash.
Clip ID Card Holder or Pro ID Card Holder onto your belt / bag / skirt. Both models work with an optional removable lanyard, where the retractor lets you scan cards without having to awkwardly bend over to reach the scanner. The ID Card Holder Pro also supports cards in portrait and landscape orientations.
Protect your information in public with the innovative privacy feature by simply pulling down and turning the card over. The ID Card Holder Pro also comes with an RFID protected slot for two credit cards.
Minimalist and elegant design, made from high quality materials such as premium leather. Complements your style from casual to formal, day or night.
Design and functionality
Below is a photo of the back of the regular cardholder. There is only one slot where you can place your ID card. They have a nice thumb hole to help you remove the card. It is well made with strong stitching and leather. I have personally had several of the inexpensive clear plastic card holders that came apart as I tried to pull my card out of their slots. This will not happen with this cardholder. You can also see the swivel belt loop holder with the cable for the retractable leash just below.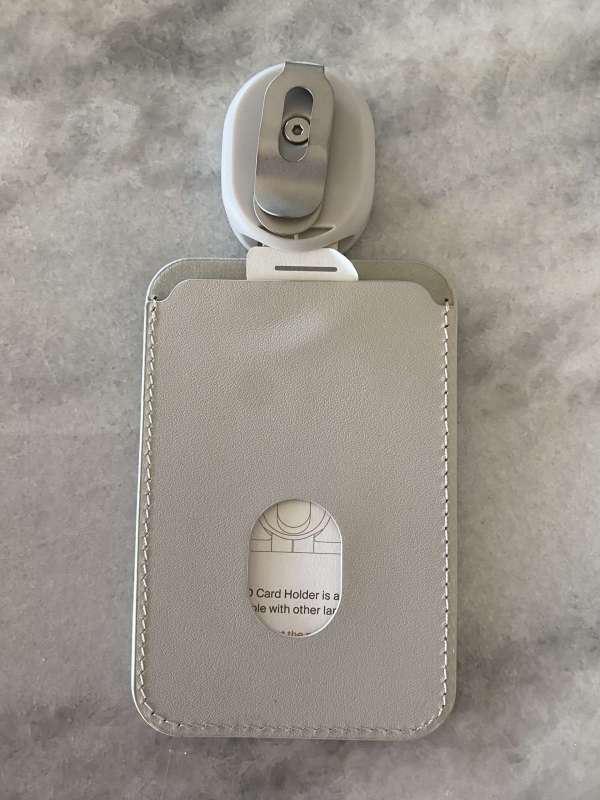 The following photo is the back of the Pro card holder. You can see that it has an additional area on the back which will allow you to place two credit cards. There is also a loop on the right side that will allow you to move the belt latch / leash to carry the card holder in a horizontal position. As mentioned in the specifications, the credit card holder area is RFID protected, but does not impact the front of the card holder where your badge would be stored.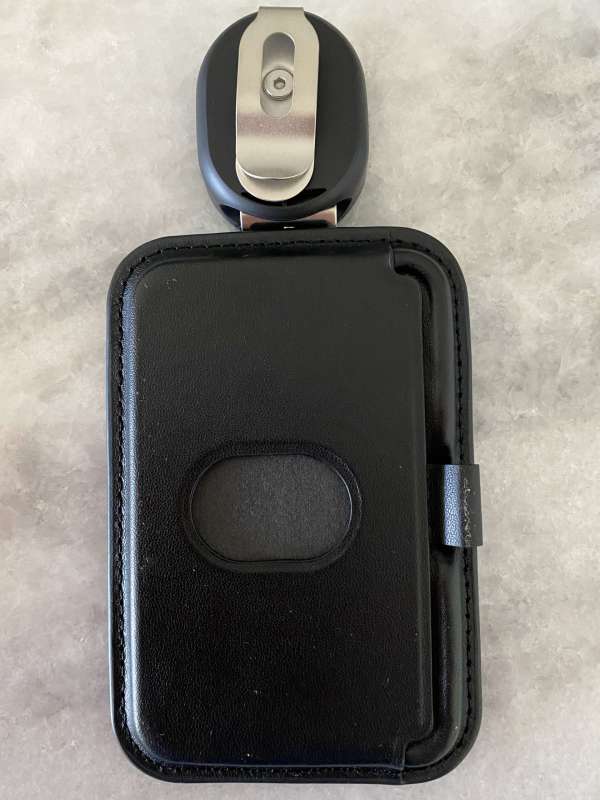 Next I have a photo of the bottom of the leash clip. You can see on both card holders that there is a notch for the section of the badge to insert. This means that it will lock the card holder in place and not allow it to turn around while you are walking. I love this feature. Often times when I leave the office for lunch I still wear my badge and don't want to advertise who I work for or what my name is. I can lock the badge to the back and it still looks good and no one can even see the back of the badge. You'll also notice that the Pro has a metal clip that allows you to detach the leash and move it to the horizontal loop if you like.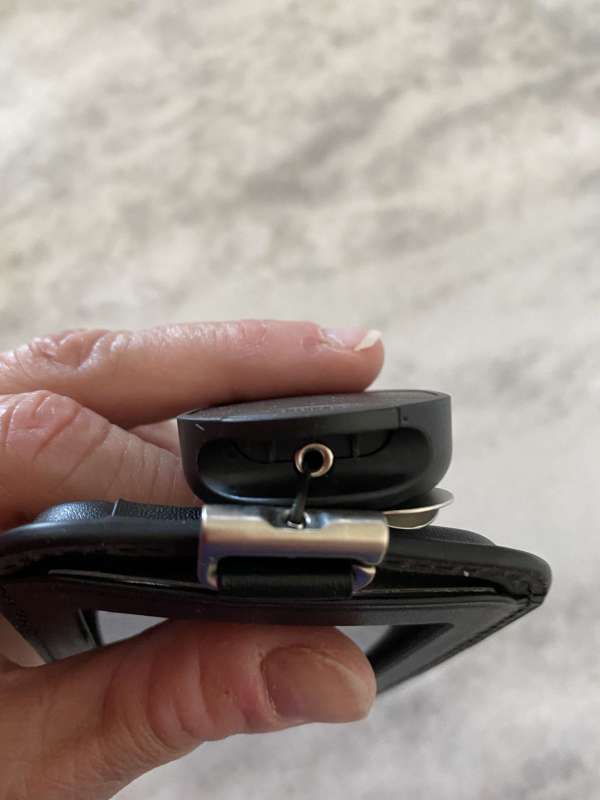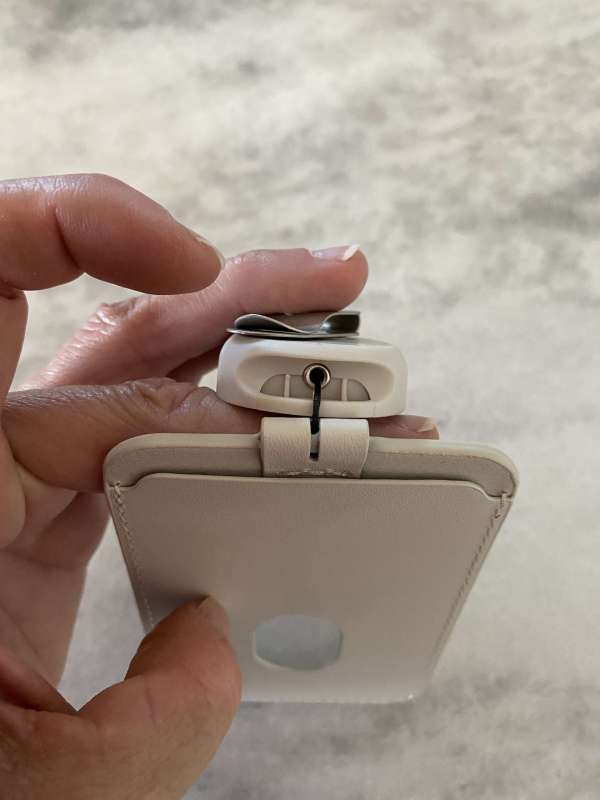 I took a photo of the front of the badges. I apologize for flipping the leash back, but this is how you would wear it if you didn't want the badge to be visible. The front of the standard card holder is again well sewn. The front of the Pro also has stitching on the sides, but at the top is the opening where you insert your password.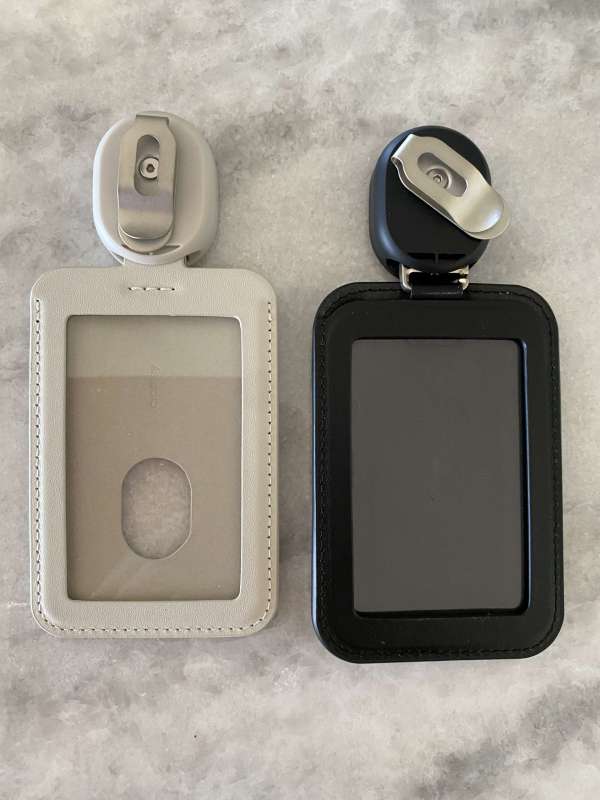 Here is a photo of the inside of the top front slot of the Pro card holder. You can slip your ID right behind the leather where it wouldn't be covered in plastic and keep something like a key behind it in the plastic slot. I prefer to put mine behind the plastic because I know how hard I can be on stuff when I mess with it.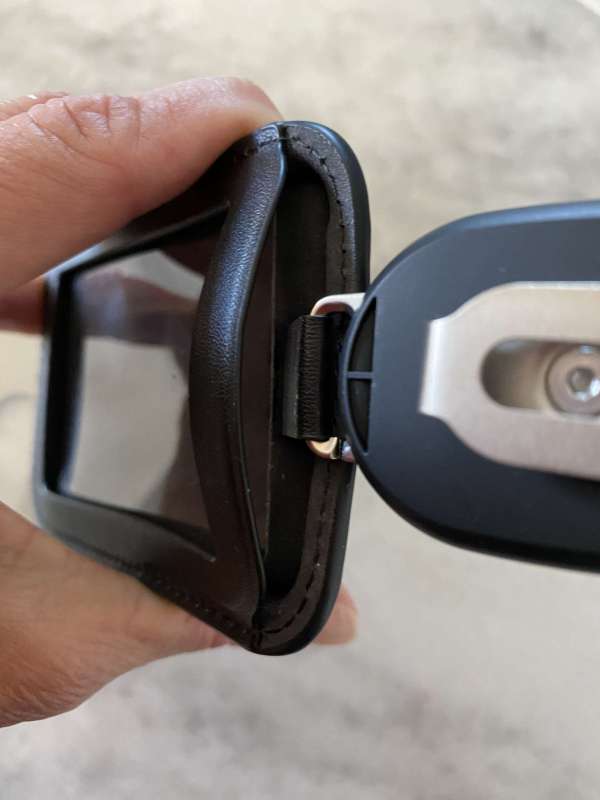 I inserted two credit cards on the back of the Pro card holder. The slot hole helps you slide your card in, but it's a tight fit. I think it's a piece of plastic covered in leather and I think it would loosen up a bit if you used it over time and make it easier for your cards to get out.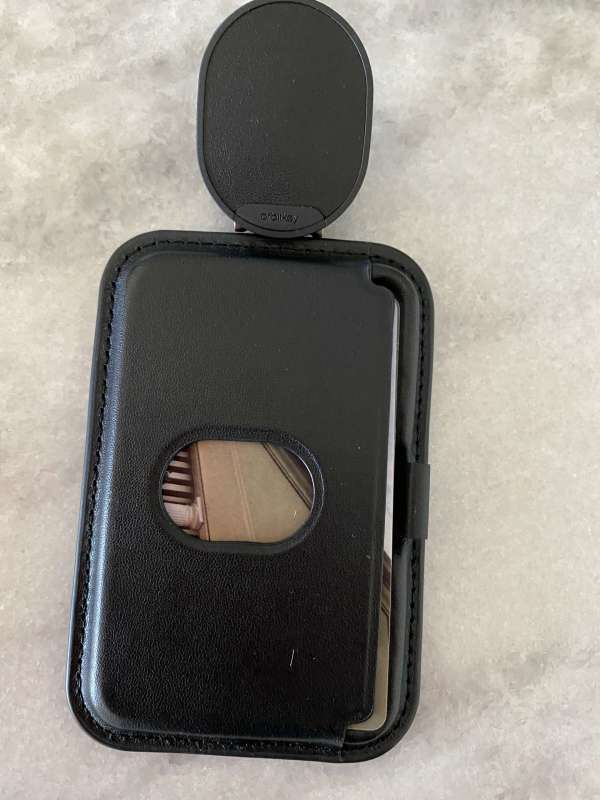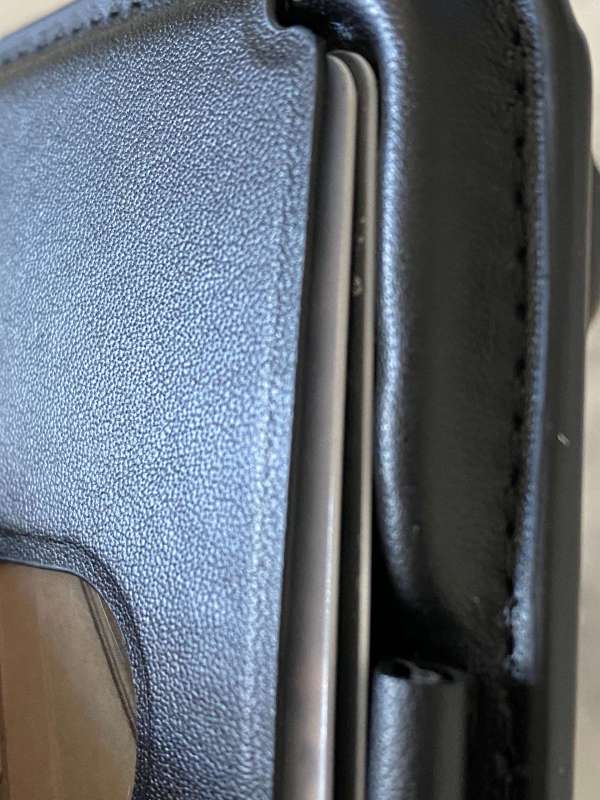 Another cool feature is the included lanyard. Many women tend to wear the ID badge around their necks, as they often wear dresses or clothing that they cannot attach the leash to. The cord has a hard plastic piece with a notch on one side. You simply slip it through the belt clasp and it locks into place. The belt clasp is also designed to allow you to take a standard lanyard with a metal clip and use it with the leash. Now you don't have to awkwardly lean forward to scan your ID on a card reader.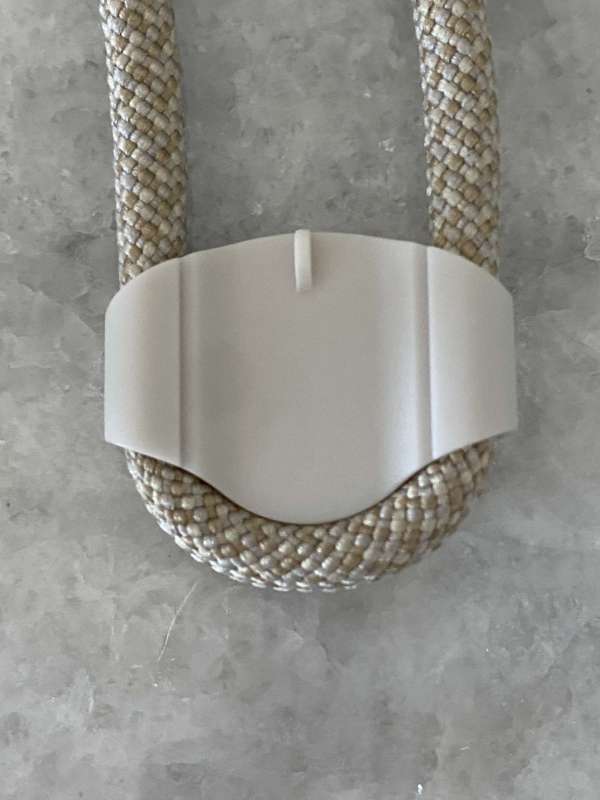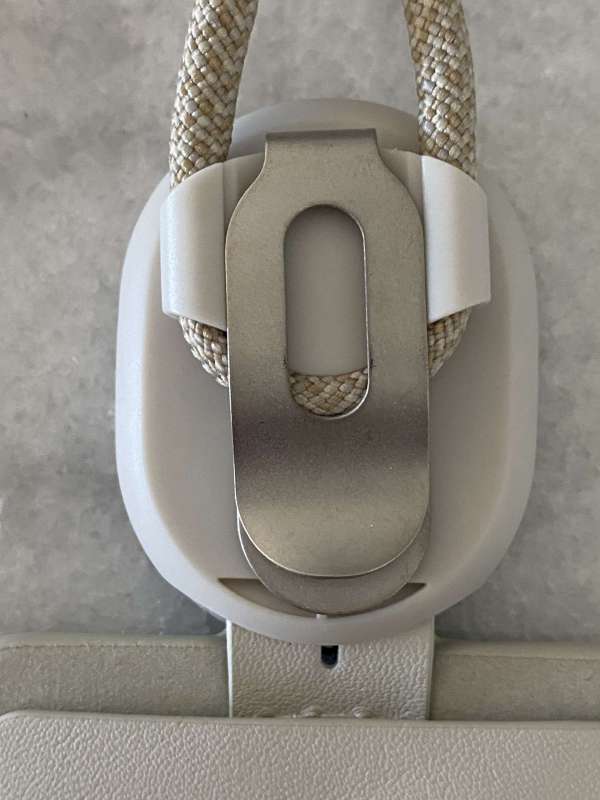 Performance
I wore this thing around the house all day, even though I did my mile walk with my dog. I really like the way the badge holder stays in place and doesn't rock when I walk. It also stays in the face orientation I put it in. So when I walked the dog, I turned it over to the back. This is what my badge looks like in both holders. Personally, I prefer the color black as it will go with any outfit I wear.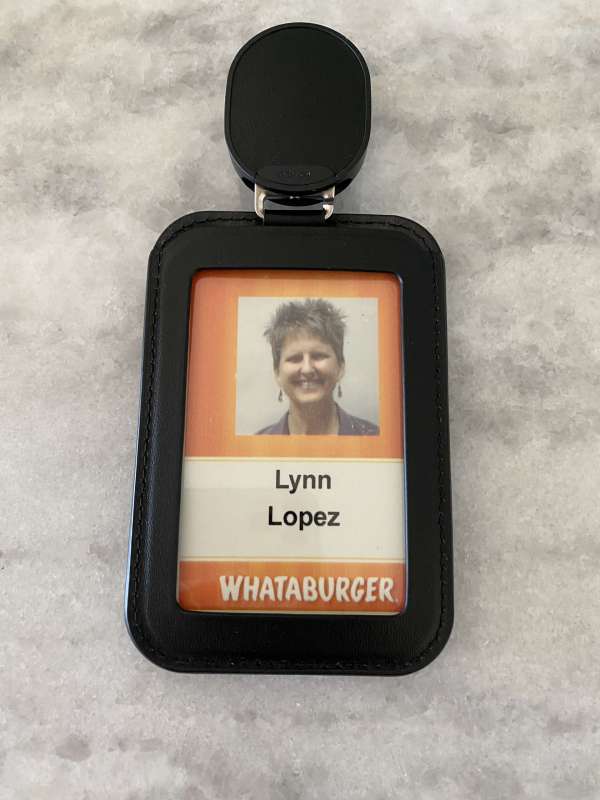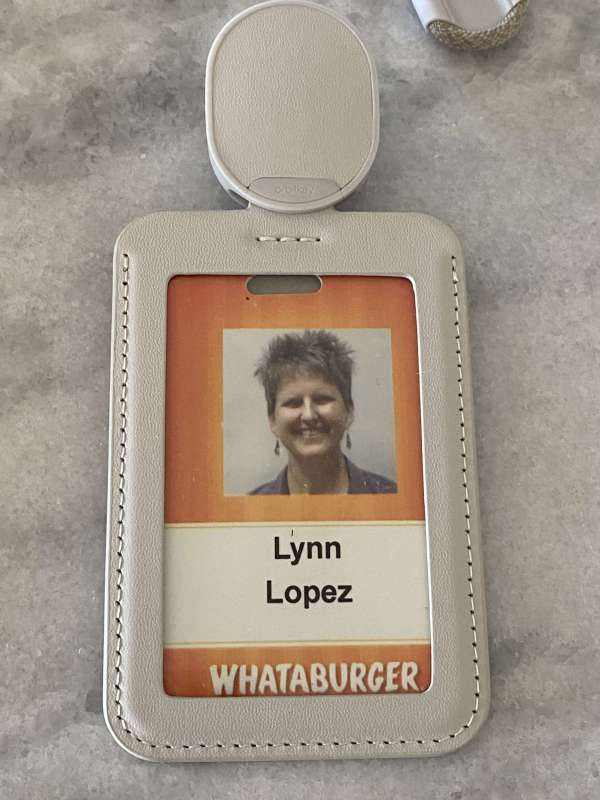 What I like
Holds my identity in place and doesn't let it swing around my body.
It has an extra long 36 inch leash. I can leave it on my belt and use it to enter the parking lot anyway.
I like that the pro version allows you to carry two additional cards.
Well designed retractable leash and top quality product.
What to improve
Final thoughts
I will be using the pro version of this cardholder. I like that when I go to lunch I can slip my driver's license and credit card in the back and leave my wallet or purse in the office. My badge no longer clicks on my leg and faces the direction I want. It was a Kickstarter campaign but it's already over. It will be available to order on October 5 at Orbitkey.com. I'll be honest though, there's no way I'm spending $ 70 on a badge holder for work. Even the basic cordless model designed to be worn on a belt or pants costs $ 45. Seems pretty steep for what the article does. Maybe the prices will drop by the time they appear on their site.
Price: Orbitkey ID card holder: US $ 44.90 / AU $ 54.90 / € 44.90 / £ 39.90
Orbitkey ID Card Holder with Lanyard: US $ 54.90 / AU $ 64.90 / € 49.90 / £ 49.90
Orbitkey Pro ID Card Holder: US $ 59.90 / AU $ 74.90 / € 59.90 / £ 54.90
Orbitkey Pro ID Card Holder with Lanyard: US $ 69.90 / AU $ 84.90 / € 69.90 / £ 64.90
Or buy: Orbitkey
Source: The sample for this product was provided by Orbitkey.
Support The Gadgeteer: The Gadgeteer is supported by readers like you! If you buy something through the links on our site, we may earn a small affiliate commission. Thank you! Learn more.
[ad_2]